Vlogging and Travel Filmmaking Gear is undeniably costly, but we want it all! Don't we? Perhaps. However, we might not need it all.
It's no secret that sometimes our passions cost us a lot more than following a generic routine. We have learnt to look at it as being the price you pay for happiness – and they said you couldn't buy it!
It baffles me when I notice other filmmakers, photographers and vloggers buying gear at (what seems to me) the drop of a hat. "How can they justify that? Did they do all the research? Are they sure it's the right thing, the right move?"
Obviously I am not seeing the hours of research, testing, playing and practicing that has lead them up to that point. I don't see their needs and how this piece of filmmaking gear will satisfy it… That's just it!
Every professional, hobbyist and gear-junkie has their reasons and I cannot speak for them (or you), but let me tell you about me.
I will walk to five different shops in one mall, pricing the same item before making the purchase and I don't mind the walk. Buying my first camera… Wow. Six malls, ten retailers, everyone online and around one month – I can assure you, though, that I got the best deal.
This may seem absurd to you or tedious at the very least, but it serves as a character reference. When I give you this list of the 'best' vlogging and travel filmmaking gear, know I don't do so lightly.
It's our livelihood, our passion and our career – let's make sure we do it right! Without further ado…
Canon G7X Mark III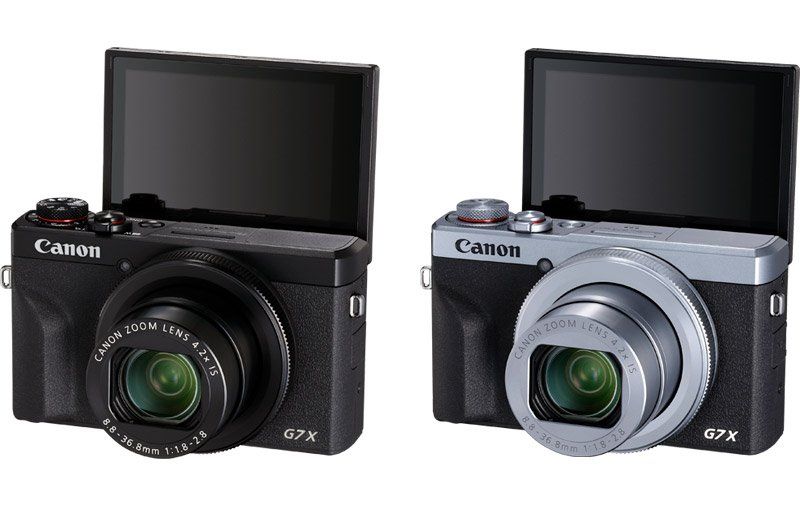 I am endlessly surprised with this little powerhouse. At times I forget about it, it looks small and not what a 'professional' would use. Dynamite comes in small packages.
What?
The Canon "G" range is aimed at the social media world of end users. With extremely easy-to-use modes, built in stitching and connectivity, these cameras make it easy to look good.
It is a point-and-shoot camera with a fixed lens and flip-up screen.
Why?
It has many shooting modes making setting it up a breeze. Want to shoot a timelapse? Don't worry, the camera will tell you the correct settings. Underwater? Moving Car? Fireworks? Portrait? Stars? Night? Handheld? Got it all!
For the vloggers out there, the flip up screen makes it easy to see the live effects making you look good! Skin softeners, background blur and impressive stabilisation make this little guy the whole package – who needs to edit?
It is so small and light, that it fits in your pocket, handbag, backpack or palm. Carrying a powerful camera has never been easier.
Experience?
I have been using the Canon G7X Mark II for the past two years and I am endlessly surprised. I have often put down the DSLR in favour of it; shooting a video of a river with a shutter speed of 1/2? Easy!
There is a manual mode, manual focus, optical (and digital) zoom, built-in ND filter and variable frame rates, colour profiles and pop-up flash. So I have never been in a position where I felt restricted from ultimate control.
If we are going to a café or a show, on a carnival ride or a boat ride this is the camera we take. It's easy to look after, delivers fantastic footage, shoots photos in raw and we just send it over on to our phone and it's on Instagram in no time!
Why not make this my one-and-only? Mostly because of the fixed lens. Control is unlimited, perspective is… a little.
Notable Features
We are more than happy with the G7X Mark II (hey, I even used it today for an Insta story at home) and would upgrade this when we have too much money and all the other travel filmmaking or vlogging gear on the list. However, if you are a first-time buyer, go for the Mark III!
I always start by looking at:
4K at 30fps
1080p at 120fps
Mic Jack
Flip-Up Screen
Stabilisation
Touchscreen
WiFi
ND Filter
Live Streaming
Vertical Video
20.2 MP
Sony A7 III
Shivers. I can't wait.
What?
The Sony A7 III is a mirrorless camera from the Sony Alpha line. It is the hybrid of both still photography and video capabilities, while remaining high-end on both.
It is aimed at the 'all-round' camera operator, who knows what they are doing.
The alpha range is focused on stills photography with its "R" range (resolution) and low-lighting with its "S" range (sensitive) – so even with the release of the A7R IV, we still want to go with the A7 III.
The Blackmagic Pocket Cinema Camera 4k would have been our choice should we have purely been shooting video and the Sony A7 III beat the Panasonic GH5 for our needs.
Why?
I need a full-frame sensor! Argh! Yes I haven't bought this one yet…
Let's start with video capabilities. 4k 30fps, 1080p 120fps (much like the G7X III) but here we have a lot more depth. This bad boy can shoot with HDR, Sony's S-Log (raw) and even throws in up to 100Mb/s into the mix.
On the photography front, 24.2MP capture impressive raw images across the highly sensitive 15-stop dynamic range. Focus speed and tracking is twice that of its predecessor and boasts 10fps continuous capture processing speed.
Experience?
None. Haha, well not entirely. I have worked on a few projects with a rented one and it just feels 'right' you know?
We have been using a canon for the longest time and it's always scary to change. Why? Lenses. Lenses cost so much. So this decision is a big one, because once we start investing in some glass, changing to another brand is going to be out of the question.
Something to consider is not only the current product, but their rate of improvement, compatibility, service and design strength. After many reviews, ratings and self-made judgements – we are putting our trust in you Sony… Don't let us down!
Notable Features
We are always travelling and creating both cinematic videos and photographic stills – so we wanted a single body that could handle both.
I always start by looking at:
4K at 30fps with 100Mb/s
1080p at 120fps with 100Mb/s
15-Stop Dynamic Range
HDR Video Capabilities
(Great) Stabilisation
S-Log3
24.2 MP
35mm Full-Frame CMOS Sensor
Sony Lenses
I believe lenses are very much a creative choice. I might detest the natural vignetting that you adore; perhaps wide aperture doesn't affect your wildlife photography in the slightest or you express your creativity through chromatic aberration – I don't judge.
So here's my wishlist for my new camera (mind power, I'm getting it!) with a short explanation.
Sony FE 16-35mm, F2.8, GM Zoom Lens
Having fallen in love with wide angles over the years, can you image this glass on the 35mm sensor? It is one of Sony's high-end lenses and is quite costly, but if you can you should.
Tamron 28-75mm, F2.8, Di III RXD Zoom Lens for Sony
Probably the first move to make – I have been using Tamron and they are quite the sturdy brand, which is something I definitely need. It goes 'quite wide' and 'quite long'. If I can afford only one, this is it.
Sony FE 24-240mm, F3.5-6.3, OSS Zoom Lens
That's a lot of zoom. I have this on the list as an alternative to the Tamron. I trust Sony and all, but will get this as a last resort. A one-size-fits-all kind of lens historically sacrifices quality for functionality for me. However, I found a really good second-hand one – so if I have the cash…
These are the first ones to get. Once I have a travel lens or two, bring on the primes!
Fujifilm X-T4
Wait… What?
Indeed. This section I am writing is actually coming in after the entire article had already been completed. I left my sentiments on the Sony above because I felt that was the most fair thing to do, but will explain my decisions below.
What?
The X-T4 is Fuji's second mirrorless hybrid camera that I would consider competitive. Its retro design, light weight and relative newness to the market make it a body many people don't even consider.
Well, it's time to change that.
Why?
The X-T4 has brought two major improvements over the X-T3 that moved it from just below, to just above the Sony A7 III.
– IBIS (In-body Image Stabilization)
– Fully Articulating Touchscreen
It still has an APS-C sized BSI-CMOS sensor which is the one thing I really wish was not the case. This is primarily based on shooting in low light conditions, but some online tests are slowly putting me at ease.
Besides the fact that I am a fan of the design and am keen to have a go at the top dials (which can be overridden by the regular dials if needed), I love the fact that it is small and light. It's perfect to travel with and perfect for our gimbal.
We are talking 4k 60fps, 1080p 240fps, 15fps mechanical shutter, massively improved battery life (which was an issue before), the capacity to shoot in F-Log and Fuji have added to their already notorious colour science with boasting 12 film simulation modes.
Experience?
Does YouTube count? I have watched so many video reviews and tests on this camera, read a tonne of articles and played with the X-T3 a few times at the camera stores.
At the time of writing, the X-T4 has only been announced but has not yet arrived in South Africa, so I could not have had any experience yet…
Based on the few issues I had with the X-T3, I can assume the X-T4 will surpass the competition and become my camera of choice.
Notable Features
I was sold by the colour science, light weight and feature-packed design. The new screen, IBIS, external recording, USB-C power and improved battery life sealed the deal.
I always start by looking at:
4k at 60fps with 200Mb/s
4k at 30fps with 400Mb/s
1080p at 240fps with 200Mb/s
12 Film Simulation Modes
5-Axis In-Body Image Stabilisation
F-Log
26 MP
USB-C Charging / Power
Light Weight (526g)
FUJI Lenses
Fuji has far fewer lenses and brand choices as compared to Sony – but that just means it's easier to own them all! No, that's unnecessary… Here are my top 3.
FUJINON XF 18-55mm, F2.8-4, R LM OIS
This is the most common kit lens offered as part of your initial package, and when it is offered, the lens equates to around half the regular price. It's a fairly middle-of-the-range lens that will work well for travel and you will survive if you can only get one.
FUJINON XF 18-135mm, F3.5-5.6, R LM OIS WR
If the kit lens isn't an option, I would get the 18-135mm as a versatile all-in-one lens. With optical image stabilization, weather proofing, silent operation and quick AF motors.
FUJINON XF, 35mm, F1.4 R
I love my primes and I love 50mm focal length. Remember we have an APS-C sensor, so there is a crop factor. Of the two 35mm on offer, this one has a better build, cleaner optics and F1.4 which I may need in some very dark conditions.
Something I do enjoy about most of the Fuji lenses is that they are small and light and that is part of the reason I've decided to switch over.
Their lenses have also been primarily targeted at photography in the past, so I have faith film-focused lenses are soon to emerge.
Ronin-SC Gimbal
What?
The Ronin-SC is a small 3-axis stabiliser for mirrorless cameras. It is aimed at the travelling filmmakers with specifically-portable design, both in its construction and materials.
Why?
There are a few obvious reasons that this beats out the Ronin-S – it is cheaper, smaller and lighter – but why go Ronin at all?
After hours of video comparisons, in-store queries and online scouring I decided that the Ronin-SC has the best of all worlds. I cared more about the quality of the stabilization than the cost and then moved on to all other criteria. Ronin-SC pretty much won hands down.
It has an amazing battery life (even maintaining charge for weeks without use, which actually isn't a good idea, but hey), can be operated with one hand, is quick to set-up and has a myriad of – and this part is important – USEFUL features.
There is little-to-no point packing a product with a hundred things you can't use, but the Ronin-SC has done well to maintain slick design and end-user-focused operation.
Experience?
This one, I have.
I adore using it. The moment you pull out the SC and set it up, you already feel like you are about to create some epic content. I will say that when I have shot events alone, it has been a mission when I want to quickly swing lenses and need to re-balance and re-calibrate each time, but I also don't see a way around that (actually, I have a little hint that I'll tell you later).
My gimbal has hosted 3 different cameras so far and I must say it did struggle a little when it was nearing its 2kg payload limit (another personal motivation for Fuji). However, when it is not stressing, it works like a dream.
The functions are easy to navigate and I have used every, single, one… except for the hyperlapse function which was in a recent update and haven't had the chance yet. It is especially useful for Tammy and I to shoot ourselves. We can use Force Mobile, ActiveTrack or Set a path for the gimbal to follow.
Without purchasing the counterweights, my handy hint for changing focal length is to use your articulating screen (if you have one). With my zoom lens I am able to shift quite a bit while moving my screen the opposite direction and not having to re-balance.
Notable Features
Motion Lapse, Sport Mode, ActiveTrack 3.0, Panorama… Actually, just download the Ronin app and you'll see.
You can also purchase the Pro Combo which comes with a remote follow focus, but I didn't need it at the time. I kind of want it now, but I can do without it.
I always start by looking at:
Will it support my camera? 2kg tested payload.
Does it stabilize well? The best I saw.
Does it have the functions I need? I can film myself and others, nice.
Is it sturdy? I can now vouch for it, it has been through more than it should have.
How much does it weigh? 1.1kg.
What is the cost? ±R7000 / $440.
Is it worth it? For sure.
DJI Mavic Air
What?
The Mavic Air is a small, foldable and lightweight drone with some fantastic camera features. It has a 21-minute flight time (that really comes down to around 18-minutes in practice), 4k video capabilities and various smart modes.
Why?
Considering all the vlogging and travel filmmaking gear we have already spoken about, do you still have space in your bag? Even if you do, what about the weight limits on airplanes? These were my primary motivating factors in getting the Mavic Air as opposed to the Mavic Pro.
It shoots 4k 30fps at 100Mb/s with 1080p going up to 120fps. The various smart modes make it easy to get cinematic footage (I know, should it be that easy? Is it cheating?) and also enables us to shoot ourselves without having to manually fly it.
Experience?
As cool as it is to fly a drone, which it really is, there are a few downsides. Firstly, we cannot use it commercially until we get our licences and permits. Fair enough. The second thing is that it's not actually that easy to get the beautiful footage you have grown accustomed to seeing online.
The tiny sensor in the camera is far less forgiving than I'd hoped and it is essential you get your exposure dead right. So if you are considering changing shutter speeds or frame rates while in the air, think again. Obviously you can make it work, but who wants to sacrifice that smooth footage for accurately exposed jittery stuff?
I'm making it seem like I don't like it, that is definitely not the case. I cannot wait to fly it each time! I've just go to make sure I have the correct permissions, correct settings, enough time and then have the time of my life.
Something I would like to make mention of, too, is that having a drone alone is not enough. It needs to be used as a tool to drive your narrative forward, it should be necessary, it should aid your perspective – when that is done right, it is truly magical!
Notable Features
Recently I have found myself taking a lot of 360º panoramas for the ol' Facebook and also learnt that using the features already built in is often more powerful than trying to do it yourself.
I always start by looking at:
4k at 30fps with 100Mb/s
2.7k at 60fps
1080p at 120fps
3-Axis gimbal
12 MP single photo
Takeoff weight is 430g
Flight time 16 to 18 minutes (real life)
8Gb Internal Storage
Various Quickshots and Intelligent Flight Modes
*Update: the Mavic Air 2 has recently been released. So you can either spend a touch more to get more features, or settle with the first model knowing that its price is sure to drop and your vlogging or travel filmmaking gear can cost you a little less (there may even be more second-hand ones!).
GoPro Hero 8 Black
What?
It's an action camera. Well it used to be at any rate.
GoPro has really stepped up their game since the Hero 4 (yip, that's what we have) and tapped into the all-in-one vlogging market, however still focusing on the more adventurous types.
Why?
It's waterproof and that's why we still have ours, except it's a lot more than that now and it doesn't even need the casing! The Hero 8 has made high-end capabilities accessible to a wider market with built-in features like hyperlapse or Timewarp 2.0 (with varying speeds), extremely impressive stabilization with their HyperSmooth 2.0 and rich colours for quick turnaround time.
4k at 60fps, 2.7k at 120 fps and 1080p at 240fps and the ability to change focal length digitally are the main 'hardware' changes you can compare to previous versions. The real selling points are the new features and the Mods you can add on for better vlogging, namely the Media Mod, Display Mod and Light Mod.
Experience?
We have obviously not yet got our hands on the Hero 8, but have read a few reviews that echo issues we already have with our Hero 4 Silver – predominantly low lighting. It is almost worthless trying to shoot in low lighting conditions, which sucks because it often gets dark under water; the footage is just overrun with noise. Now we can assume there have been vast improvements, in fact they have mentioned that they have improved it, but have read that it's not the best.
Then the photo quality. It is a 12 MP photo, so what do you expect? However it's not ideal if you plan to get this as your primary or only camera. Let me clarify that you can still get brilliant images with the GoPro and it has a lot to do with great lighting and creative framing, but it's not as forgiving as a larger format camera.
Looking at how fantastic the Hero 8 looks, I'm a little torn whether I should even get it. It does so much, but we have other cameras to do that, you know? Based on my use of the GoPro, I'd get the Hero 8 if I had everything else on my list and cash to spare.
Notable Features
This can really be your all-in-one camera if you are starting out or plan to capture some extreme content, if it's just to have a waterproof camera (like us) it may be a tad expensive for the cause.
I always start by looking at:
4k at 30fps with 100Mb/s
2.7k at 120fps
1080p at 240fps
12 MP
10m Waterproof (and tough)
TimeWarp 2.0
HyperSmooth 2.0
Various Vlogging Mods
Live Streaming
Lowepro Pro Runner BP 450 AW II
What?
It is a fairly large (but still carry-on compartment spec'ed) camera bag, with space for… well, everything!
Why?
We have travelled far too often with seven bags in tow and it not great! Hence I set out to find the perfect bag, which is really difficult because there are just so many, for so many different reasons.
This particular bag is marketed to fit two camera bodies, eight lenses, speedlights, a 15″ laptop, 10″ tablet, digital drawing pad, smartphone, tripod and accessories.
It has thick, padded straps, a weather cover, roller bag clips, name pouch, key hook, lockable zips and removable hip straps.
Experience?
Ah man… I really dig it. (And I have not 'dug' something in many years).
First of all, it actually fits all of our vlogging and travel filmmaking gear: Ronin-SC, Camera body, two lenses, Canon G7XII, GoPro plus attachments, DJ Mavic Air with spare batteries and remote, intervalometer, external hard drive, battery chargers, extra cables, lens cleaning kit, laptop plus charger, powerbank, masking tape (actually quite essential, you're welcome) and anything else I forgot to mention. Can you believe it?

My most recent shoot required various gear to be accessed frequently and often; the bag really allowed me to grab things quickly and still have space to rest other things or swing lenses or whatever I needed to do.
What I would prefer to have added would be a harder shell or protective layer in front of my laptop as it is on the front of the bag and I'd really like to keep that guy in working order.
Needless to say, however, I love my bag.
Notable Features
Really it's about the large space, thick padding and weather cover. All compartments and packing are up to you as always!
I always start by looking at:
Fits two cameras; Eight lenses; Speedlights; 15″ Laptop; 10″ Tablet; Digital Drawing Pad; Tripod; Accessories
Dimensions fall within carry-on luggage limits
A heavy 2.91kg (empty)
Very comfortable
Weather cover
Tripod holder and straps
Removable hard drive case
Various transparent pockets
My Final Thoughts
The vlogging and travel filmmaking gear I have compiled above started with a lot of research, was tweaked by tonnes of experience and confirmed by using it myself.
With the rate at which technology evolves, it's a challenge to keep up with the top-of-the-range gear, but you don't need to. Although it's the best feeling to buy all of the new cameras and own the high-end equipment; you also really only need, what you need… You know?
If shooting in 4k disgusts you or you only take photos, you don't particularly need to upgrade for the video specs. If your vlogging style is more IRL than cinematic, the G7X Mark III would probably be enough.
Should 1080p at 30fps have served my purpose, this article would not exist. This vlogging and travel filmmaking gear is going to be what I use for at least a couple of years. I can say that because I know what I need and what I use it for.
So before rushing out and purchasing everything on my list, make sure you know what exactly you need and be sure to answer the harder question of 'why?'
Okay, What's Next?
Now that you have our reccommendations for the best vlogging and travel filmmaking gear, why not check out our Top 5 Travel Destinations for 2020?
If that doesn't excite, living on an island surely will. Okay 'living' might be overselling it a little, but have a look at Island Life On A Budget if you are keen to get some incredible travelling underway!
Finally, here's a video review of the Canon EOS R if you haven't got quite enough gear yet! It's more of a hands-on test we did while road tripping through the Drakensberg in South Africa.
This is a safe space. If you have used any of the above equipment, have some advice to share or troubles to warn about – please do so in the comments below!
P.S. If you liked our article on vlogging and travel filmmaking gear, please consider subscribing below!